Steward Health Care Announces Senior Health Care Executive Jonathan Turton as New President of Southwest General Hospital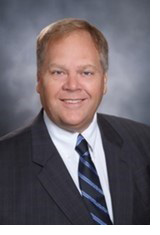 San Antonio, TX - Steward Health Care is pleased to welcome Jonathan Turton, FACHE to its executive leadership team as the new President of Southwest General Hospital. He replaces Brian Lidiak, who is leaving the company to pursue other opportunities. Turton will oversee operations and leadership at Southwest General that has served southwest San Antonio for nearly 40 years and continues to be the only health care facility in this section of the city. 
"Turton's experience improving performance and outcomes in health systems spans decades, and I am confident he has the vision to lead Southwest General Hospital into the future," said Sanjay Shetty, MD, "His business acumen, leadership skills, and proven track record in the industry make him an exceptional fit for the San Antonio market." 
"Helping health care facilities reach their highest potential has been the greatest reward of my career, and I look forward to joining Steward in its mission to provide high-quality care to patients in the communities where they live," said Jonathan Turton, incoming President of Southwest General Hospital. "I look forward to working with the hospital staff and our physician partners to improve the health of the South San Antonio community." 
Turton steps into his role after holding Chief Executive Officer positions at Broward Health Medical Center in Fort Lauderdale, Florida and Baptist Medical Center in San Antonio, TX. He has extensive experience with leading urban flagship hospitals through quality improvement initiatives and physician growth strategies.   
With a lifelong passion for health care, Turton began his career at St. Joseph Health System in Bryan, Texas assuming several leadership positions, including Vice President of Outpatient Services and Vice President of Clinical Services, during his 20-year tenure. Turton earned a Bachelor of Science in Curriculum & Instruction and a Master of Business Administration from Texas A&M University.