We are open for all your health care needs. Visitor restrictions still apply.
Texas Vista Medical Center
Cardiology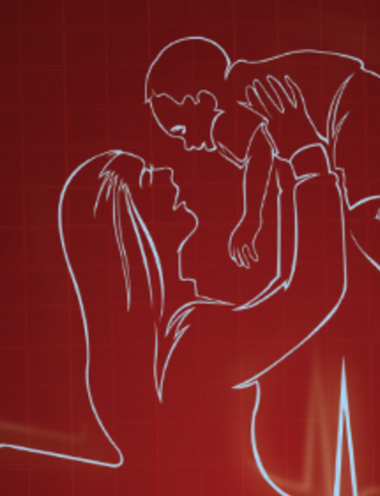 Cardiology & Diagnostic Procedures at Texas Vista Medical Center
Texas Vista Medical Center is an Accredited Primary PCI Chest Pain Center that offers emergent and ongoing cardiac care.
Emergent heart health problems—such as heart attack and stroke—are promptly addressed in the emergency department, which uses rigorous chest pain protocols to diagnose the potential heart attack and provide treatment.
Heart care services are available 24/7, right here in your southwest San Antonio neighborhood. From advanced imaging and diagnostic procedures to minimally invasive and heart surgery, Texas Vista Medical Center offers virtually everything a patient could need for heart care. Furthermore, physicians offer unique treatment plans—custom made for you—that are delivered with professional coordination and an invaluable patient-education experience. Learn more about heart care services below.
Cardiovascular Intensive Care
Patients who undergo heart surgery and/or need specialized follow-up care may be admitted into Texas Vista Medical Center's Cardiovascular Intensive Care Unit, which is equipped with high-tech monitoring systems and specially-trained nurses to help you through the recovery process.
Diagnostic Procedures
Texas Vista Medical Center is equipped with state-of-the-art technology that allows physicians to obtain clear, detailed views of your heart, vascular system, and surrounding structures. One or more of the imaging procedures listed below, which may be done here at the hospital on short-notice, could be a part of the diagnostic process for your heart-related health problem.
Patients who are at risk for coronary artery disease may wish to have a Coronary Calcium Scan at Texas Vista Medical Center. This brief, affordable, and completely painless test may detect signs of coronary artery disease early on, potentially allowing for life-saving treatment.
24-hour Holter Monitoring
Arterial Color Flow Doppler
Arteriography
Cardiac Catheterization
Chest and Abdominal X-Rays
Echocardiography (Heart, Neck, Abdomen)
Electrocardiogram (ECG / EKG)
Fractional Flow Reserve
Intracardiac/Intravascular Ultrasound
Lab Blood Tests
Nuclear Cardiology
Pacemaker and Defibrillator Checkup
What Is a HeartView Scan?
The 10-minute HeartView scan is a non-invasive scan of the heart that may save lives by detecting heart disease long before symptoms occur. This non-invasive screening exam is performed on our 64-slice CT scanner and enables doctors to see the tiniest plaque buildup in the coronary arteries (the arteries nearest to your heart).
People who are likely to benefit from the HeartView scan are those who:
Have a family history of stroke or heart disease
Have diabetes
Are 20 pounds or more overweight
Smoke
Have high cholesterol
Are over 45 (males) and over 55 (females)
Call 1-800-313-0725 to register for your HeartView Screening!
Calcium Scoring for Coronary Arteries
Interventional radiologists at Texas Vista Medical Center offer a special $99 calcium scoring scan, which may detect coronary artery disease, one of the leading factors behind heart disease. This test uses a special type of x-ray, known as computed tomography. 
If your coronary arteries have calcium deposits built up within the arterial walls, then you may have coronary artery disease. A CT scan – when used in this way – may detect calcium buildup. If the blockage is severe enough, you may see a cardiologist for diagnosis and treatment. If your test results indicate little to no calcium buildup, then you may have the peace of mind knowing that your coronary arteries are in good health. 
To schedule your coronary calcium screening at Texas Vista Medical Center, call 1-800-313-0725 today. No physician referral is required. $99 pricing is for a limited time only. Your health is too important to pass up this screening.
Conditions We Treat
Aortic Aneurysms
Arrhythmia / Dysrhythmia
Cardiomyopathy
Carotid Artery Disease & Stroke
Congestive Heart Failure
Coronary Artery Disease
Heart Attack
Heart Valve Disease
Hypertension
Peripheral Vascular Disease
Treatments
Abdominal Aortic Aneurysm Repair
Balloon Angioplasty & Stent Placement
Cardiac Catheterization
Coronary Artery Bypass Graft Surgery
Minimally Invasive Coronary Artery Bypass (MIDCAB)
Heart Valve Replacement
Laser Atherectomy for PAD
Pacemaker / ICD Implantation
Ventricular assist device – Impella
Coronary atherectom
Thrombectomy device