We are open for all your health care needs. Visitor restrictions still apply.
Texas Vista Medical Center
COVID-19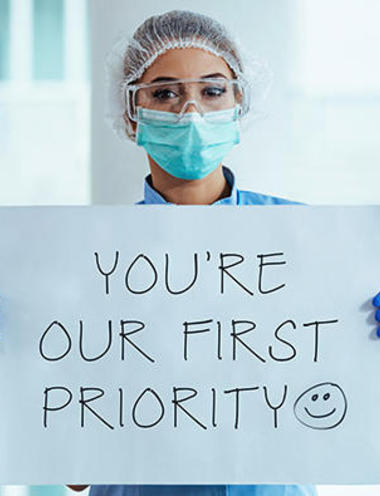 You won't be near anyone with COVID-19.
The fear of contracting COVID-19 shouldn't cross your mind when you need emergency care. That's why we've created safe zones in our ER - keeping you separate from anyone we're treating for COVID-19.
We're suiting up and scrubbing down even more.
We've upped our cleaning and disinfecting protocols - especially for high-touch areas. We also make sure we're adequately stocked with masks, shields, gloves and towns to help keep you and our staff healthy.
Checking, then double-checking.
For an added layer of protection, we have hospital personnel screening patients for COVID-10 exposure and symptoms before they enter our facility.
Your health and safety are our top priority.
Hospital Reopening Announcements
Our clinics are open and our emergency rooms continue to be a safe place to treat ALL emergencies. From serious conditions to aches and pains, your health care needs didn't stop. We know this. And now it's time to get you and your family the advanced medical care you need.
Texas Vista Medical Center is taking additional, necessary preparations to ensure patients can receive compassionate care in a safe, carefully managed environment – with confidence and without fear.
Our Safe and Ready program consists of a rigorous four-point standard ensuring patient safety, confidence and convenience:
Any COVID-19 related care takes place in designated areas away from other patients and their families.
Emergency Departments are reorganized to be a safe place to treat all emergency patients.
A stringent cleaning policy has been implemented throughout the hospital.
A strictly controlled visitor and masking policy is required for patient safety.
You can rest assured that we have made the necessary preparations to care for you in a safe, controlled and professional way.
We're here, and we're ready to provide the care you need.
Visitor Restrictions
Visitor Restrictions In Effect Steward Wide
No visitors allowed until further notice beginning Thursday, March 26th. Exceptions are for women in labor and end of life circumstances, who will be allowed one (1) visitor each.
Please help us to keep our communities safe.
Thank you for your cooperation.
Medical Records Request- In order to keep our community safe, we will no longer have walk-in's for medical records request. Call 432-268-4658 to speak with one of our ROI representatives and medical records will be mailed out.
Essential Visitor – An individual who is in a support role for a patient or who is legally responsible for making health care decisions on behalf of a patient.  This may include family members, friends or another individual who is there to support the patient.  The designation of support person is not intended to replace the term patient's legal representative.  If this person meets criteria for exclusion (fever, cough, shortness of breath, sore throat  and/or close contact with person with positive COVID -19 or recent travel to Level 3 country), he/she may not come to the hospital to visit. All communications will be by telephone. If video chat is available, please use instead of in person visits.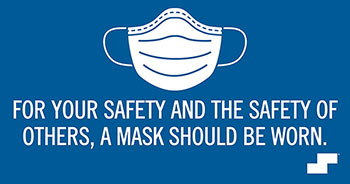 Everyone on Steward properties should have a mask on, including patients and visitors.
This new measure has been put in place for your protection, as well as the protection of patients and hospital staff.
We ask for your understanding and appreciate your cooperation in our commitment to keeping our community safe.
The health and safety of our patients, visitors, employees, and our communities remain our top priority at Texas Vista Medical Center. Therefore, in line with the latest guidance provided by the CDC and the Utah State Department of Health related to COVID-19, all hospital visitors will be restricted until further notice. The only exceptions are for women in labor and end of life circumstances, who will be allowed one (1) visitor each.
We are here, as always, to serve all patients. Our commitment to providing care for the ongoing health and well-being community is vital, particularly in times like these.
To protect our patients and employees from the spread of COVID-19, we are making every effort to keep our facilities safe through enhanced screening of patients and strict visitor restrictions to our facilities.
All patients who enter through available access points will be screened immediately upon arrival. Points of entrance will be limited to:
1) ER Entrance 24/7
2) Main Entrance - Monday - Friday -  7am - 5 pm - Closed Saturday & Sunday
If you are not a provider working at our facility, hospital employee, or seeking immediate medical attention, we ask that you avoid the hospital.
If you are experiencing a cough, fever, sore throat and/or shortness of breath or have been in direct contact with someone who has been diagnosed with COVID-19, please call your primary physician's office. Your physician will help determine whether you may come in for an appointment, or if you should stay at home and await further instruction. If you do not have a primary care physician please call
Thank you for your understanding and cooperation as we work to keep our community safe.
What to do if you're sick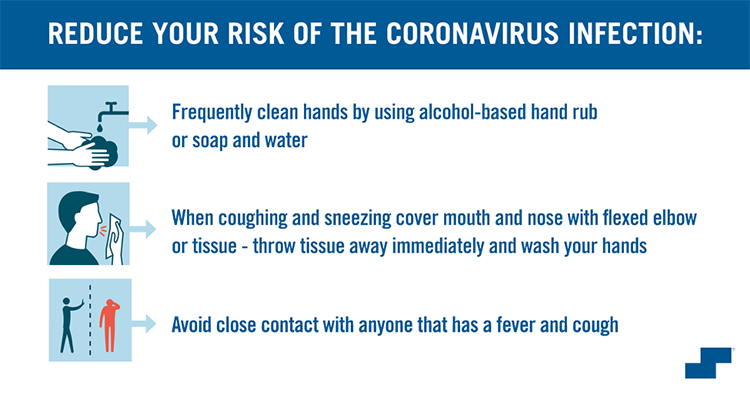 Stay home except to get medical care
Stay home: People who are mildly ill with COVID-19 are able to recover at home. Do not leave, except to get medical care. Do not visit public areas.
Stay in touch with your doctor. Call before you get medical care. Be sure to get care if you feel worse or you think it is an emergency.
Avoid public transportation: Avoid using public transportation, ride-sharing, or taxis.
Social Distancing
As much as possible, you should stay in a specific "sick room" and away from other people in your home. Use a separate bathroom, if available.
Limit contact with pets & animals: You should restrict contact with pets and other animals, just like you would around other people.
Although there have not been reports of pets or other animals becoming sick with COVID-19, it is still recommended that people with the virus limit contact with animals until more information is known.
Call Ahead before visiting your doctor
Call ahead: If you have a medical appointment, call your doctor's office or emergency department, and tell them you have or may have COVID-19. This will help the office protect themselves and other patients.
Monitor your symptoms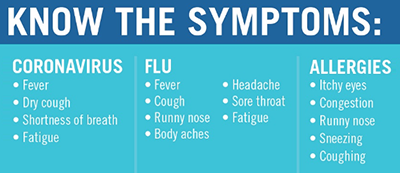 Seek medical attention, but call first: Seek medical care right away if your illness is worsening (for example, if you have difficulty breathing).
Call your doctor before going in: Before going to the doctor's office or emergency room, call ahead and tell them your symptoms. They will tell you what to do.