Maternity Services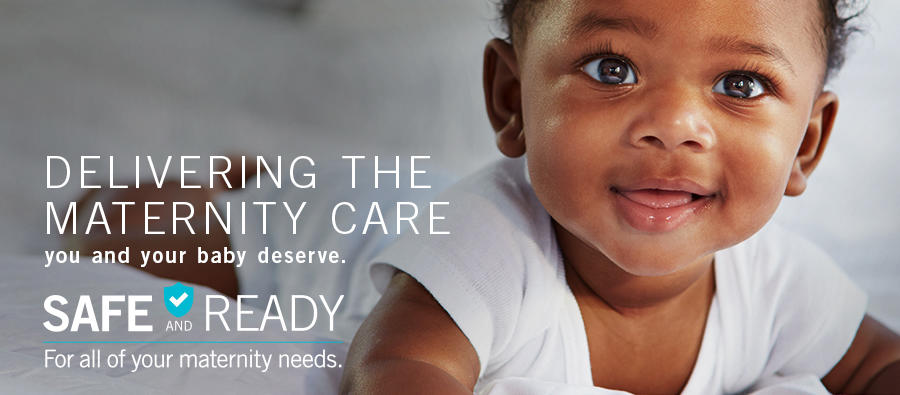 At Texas Vista Medical Center, we've been bringing new life into the world for more than 15 years at The BirthPlace. This year, nearly 2050 babies will be born at our hospital.
San Antonio's Most Trusted Maternity Ward
To better meet the needs of our expectant mothers and their babies, The BirthPlace recently went through a major expansion and renovation. The expansion added six labor, delivery and recovery (LDR) suites, increasing the capacity to 17 rooms. In addition, 14 postpartum suites were constructed, bringing capacity from 20 rooms to 34 rooms. The Level III Neo Natal Intensive Care Unit increased from a 10-bed unit to a 24-bed unit, utilizing the entire second floor of The BirthPlace. The project has added approximately 26,920 square feet to The BirthPlace, improving our ability to provide excellent maternity care to all expecting mothers.
There's a reason that so many families choose us for their maternity care. It's because we view each new life as a miracle to celebrate, and our experienced team of doctors, nurses and other professionals are dedicated to helping your baby get the best possible start.
Labor, Delivery and Recovery Services
For the birth of your baby, we've prepared a private, spacious Labor, Delivery and Recovery (LDR) suite. With an adjustable bed and reclining sleeper for your coach, our suites are designed to increase your comfort during labor. Each suite is also fully equipped to help ensure a safe delivery and outstanding medical care for the first hours of your baby's life.
If you require a Cesarean section, we also have surgical suites dedicated to women's services, so you will be able to deliver your baby in an operating room located right in our maternity unit.
Postpartum
After your baby is born, you have had time to recover, and we know that your baby is doing well, you will move to another private room in our Women's Center. Nurses in the postpartum unit provide couplet care, where the same nurse takes care of both you and your new baby.
Rooming In
We encourage mothers to keep their new babies in their rooms as much as possible. Rooming in gives families time to bond and helps new parents learn how to care for their infant with the professional assistance of our nursing staff.
Nurseries Overseen By A Certified Staff
Our Level III NICU (neonatal intensive care unit) provides a higher level of care for babies who are sick or who need special medical treatment. The 24-bed NICU, which occupies the entire second floor of The BirthPlace, has a number of features, all implemented with the goal of providing the absolute best care for special needs infants:
Capability to provide comprehensive care for extremely low birth-weight infants (≥500 grams and/or 23 weeks)
Advanced respiratory support
Neonatologists, neonatal nurse practitioners, and other medical professionals available on-site
CT and MRI scans
Echocardiography
Partnership with advanced surgical facilities for special needs infants
In addition to offering a high level of treatment and care options, the NICU features a nursing staff that truly cares for the well being of every baby and family in its charge. Every nurse is Neonatal Resuscitation Program (NRP) and S.T.A.B.L.E. certified.
Visiting the NICU
The NICU is open for visitation 24 hours a day, seven days a week, except from 6:00-8:00 a.m. and p.m. and from 2:00-4:00 p.m. on Wednesday.
All visitors are asked to roll up their sleeves and wash their hands and arms prior to entering the NICU in order to prevent the spread of disease. Visitors are not allowed in the NICU if they have a cold, fever, or have been exposed to any illness. Please consider the critical health conditions of our smallest patients when planning a visit.
For more information about visiting, please call 210-332-1350.        
Breastfeeding Services
We offer lactation assistance for mothers who choose to breastfeed. All our nurses are trained in lactation and can help you learn the best techniques for feeding your baby and how to be sure your baby is getting enough milk.
Are Visitors Allowed In The NICU?
We know you will want friends and loved ones to share in your joy when you welcome your new baby to the world. We maintain a family-centered approach and offer flexible visiting hours and comfortable waiting areas for your guests.
Will My Newborn Be Provided With Infant Security?
Our comprehensive infant security plan is designed to protect our tiniest patients and to help ensure they stay safe in the hospital.
In addition to other security measures, we use a high-tech electronic surveillance system to keep track of each baby. After birth, we place a small monitoring band around your baby's ankle, where it remains until you take the baby home. The band, which is completely safe, transmits an electronic signal to a nursing station and alerts nurses if a baby ever moves too close to a maternity unit exit.