We are open for all your health care needs. Visitor restrictions still apply.
Ophthalmology
From routine eye care to outpatient surgery and emergency services, our board-certified ophthalmologists do it all.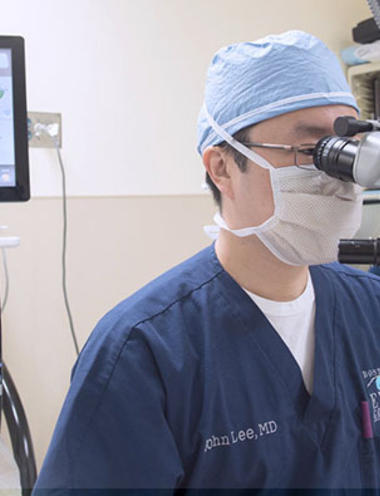 We evaluate patients of all ages, from infants to seniors, with children requiring surgery referred to a sub-specialist. Most outpatient surgeries and procedures are covered by most major insurance plans. We recommend you contact your insurance plan carrier to confirm benefits.
Inpatient Care
Though the vast majority of our surgeries are outpatient procedures, some individuals may need inpatient care. We perform emergency glaucoma laser surgery and emergency/trauma treatment at Texas Vista Medical Center.
Patients struggling with neurologic conditions that affect their vision will also enjoy the convenient benefit of having a world-class neurology team on campus at Texas Vista Medical Center. We also partner with the Diabetes Care and Wound Care departments to ensure patients get comprehensive treatment for all their vision-related issues.
Emergency Eye Care
At Texas Vista Medical Center, a board-certified ophthalmologist is always available to respond to emergency cases. Automobile accidents, toxic chemical contact, work-related injuries, and other emergencies may require specialty eye care and surgery. Texas Vista Medical Center is proud to offer emergency eye care services to the San Antonio area.
Resources

Your eyes are an important part of your overall health. The following are a few tips to keep your eyes healthy and to lower your risk of eye injuries:
Conditions We Treat
Vision and refraction issues (nearsightedness, farsightedness, astigmatism, etc.)
Eye infection
Diabetic Eye Disease
Glaucoma evaluation and care
Neurologic conditions that affect the eye
Glaucoma
Treatments
Cataract Surgery
Glaucoma evaluation and care
Routine eye exams
Diabetic eye evaluation and care
Oculoplastics
Pterygium Surgery
Laser Surgery